Do you have a throbbing tooth that doesn't stop hurting? Is it waking you up out of a peaceful nights rest?
Dental infections, stemming from untreated decay or periodontal disease, can cause an active infection in the tooth. This infection has the ability to spread throughout the entire body, not just the surrounding structures. If left untreated, it can cause pain, swelling, mobility and ultimately, loss of the tooth. Often the best possible treatment to save your natural tooth is to have a root canal done.
What is a root canal, you ask? A root canal is the process by which a dentist carefully removes the nerve within the tooth, so that it no longer hurts you. Once the decay is removed, the dentist slowly and methodically works to the remove the nerve from each of the canals in the root (the part of the tooth that is in the bone of your jaw holding your tooth in place). Depending on the location and size of the infected tooth, there may be anywhere from one to as many as five canals to clean out.
Following a root canal, you will need restorative (repair) work done to the tooth. Often, a crown will be needed for the best possible, lasting result. Dr. Vo will take the time to discuss the best option for you.
When a root canal is deemed necessary, Dr. Vo ensures that you are fully comfortable before starting any dental treatment. She answers all of your questions and her process for numbing the area is painless. Throughout the appointment, she is committed to giving you the best possible care and comfort. Give us a call here at Dentate Smile Design, your Rochester Hills premier dental office. We can get you out of pain by addressing the actual reason for why this is occurring. When you choose to be a patient at our Rochester area dental office, you are choosing to be part of our family. We look forward to welcoming you.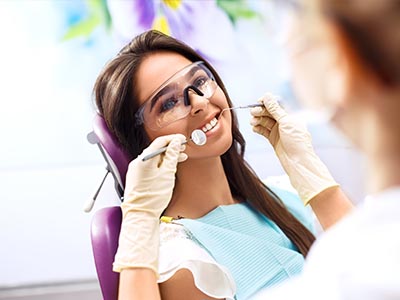 Our Location
950 West Avon Road
Suite 1

Rochester Hills
,
MI
48307
(248) 630-3157
Follow Us