Do you have gum disease?
Gum disease, also referred to as periodontal disease or periodontitis, is an infection of the tissues that surround and support your teeth. Because gum disease is usually painless, you may not know you have it. It is a major cause of tooth loss in adults. One reason why it may be so prevalent is because it is possible to have gum disease and have no warning signs. Regular dental checkups and periodontal examinations are important to detect and monitor otherwise hidden signs of periodontal disease. Gum disease is caused by the bacteria that exists in plaque which constantly forms on your teeth. Plaque adheres to the surface of teeth and, if not removed often, causes the gums to become irritated and inflamed. This is a sign that gum disease may be progressing. At Dr. Tate Vo's office in Rochester Hills, we can help to determine if you have gingivitis (the early stages of gum disease) or periodontitis (advanced gum disease) and develop a routine which could help you to stop the progression of the disease.
Some of the factors that increase the risk of developing gum disease:
Poor oral hygiene
Smoking or chewing tobacco
Genetics
Crooked teeth that are hard to keep clean
Pregnancy
Diabetes
Some medications
Some of the common warning signs of gum disease:
Sensitive Teeth
Receding gums
Bad breath that won't go away
Bad taste in your mouth
Red, swollen, or tender gums
Bleeding gums
Pain while chewing
Permanent Teeth that are separating or loose
The latest research has indicated there may be a significant correlation between oral health and health of the entire body. By maintaining and preventing oral disease, patients are able to lower their risk for heart disease and other debilitating conditions such as stroke and diabetes. Good dental care at home is essential to help keep periodontal disease from becoming more serious. Treatment of your gum disease will vary depending upon the type of disease and how far it has progressed. You don't have to lose your teeth to gum disease. Let Dr Vo and her staff help you keep the smile you were born to have. It's important to remember to brush your teeth twice a day, floss daily, and schedule regular dental visits for your ongoing dental health.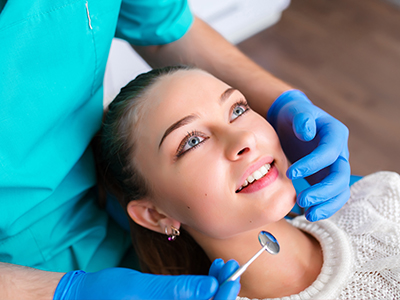 Our Location
950 West Avon Road
Suite 1

Rochester Hills
,
MI
48307
(248) 630-3157
Follow Us